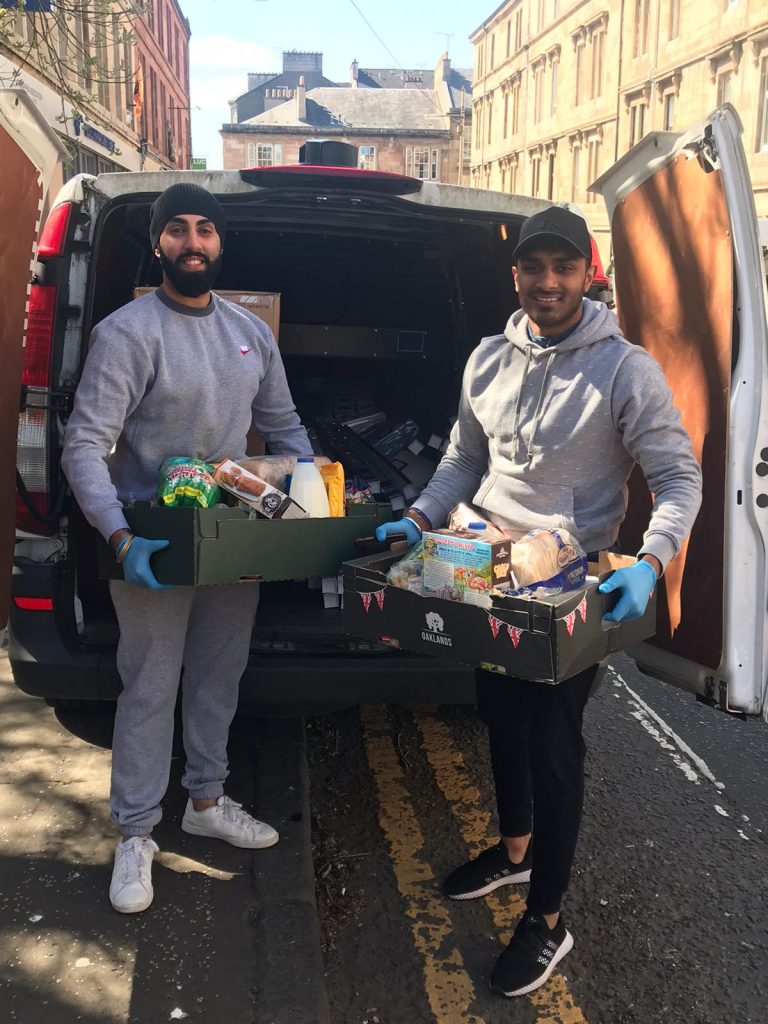 Launched just before the start of the lockdown, the Sikh Food bank has sprung into action during the coronavirus crisis. "Our team of volunteers located in Glasgow, Edinburgh, Aberdeen and Dundee will provide food delivery parcels, friendly calls and welfare support for you and your family" they say.
The community service is using cooking facilities in Sikh places of worship, like Gurdwara Singh Sabha on Berkeley Street in Finnieston.
The project is working with the Scottish Refugee Council, Glasgow Association for Mental Health.
It was started to provide culturally-specific food to people of South Asian backgrounds. Now, it is reaching people of all different background by mobilising networks and volunteers in the Sikh community to help those in need.
Charandeep Singh, one of the founders of the Sikh Food Bank, told The National: "We're not just providing the basics, we are asking 'is there one thing you'd really like' and trying to provide that.
"We had one lady who'd lost her job – she was surviving on basically lettuce and tea for a week until her MSP's office asked us to help, so we did. She asked for Chinese instant noodles and Chinese cooking oil. We got it for her.
"We are here to act as extended family in the time that you need it most."
First published on glasgowist.com