WE'RE TRYING TO BE LIKE AN EXTENDED FAMILY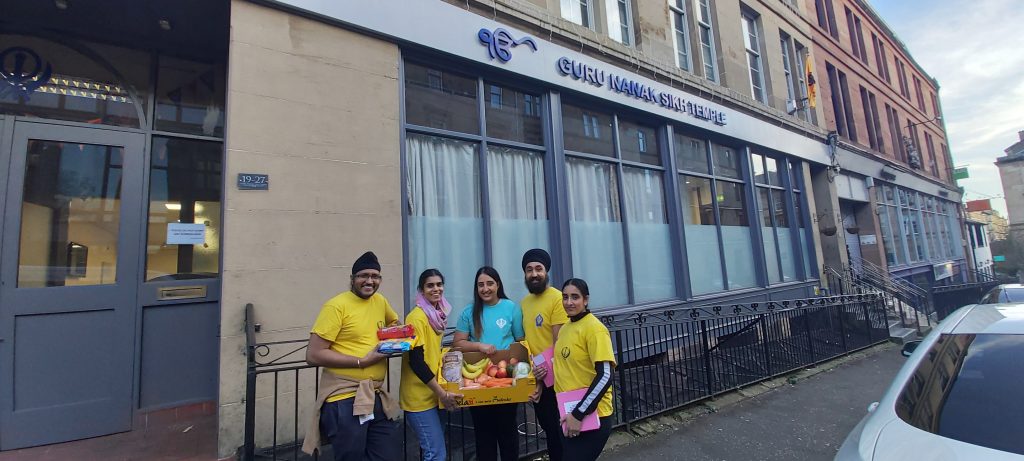 Charandeep Singh, 30, is deputy chief executive of the Scottish Chambers of Commerce and lives in Glasgow. Through Sikhs in Scotland, a cultural and community charity, he helped set up The Sikh Food Bank and meal delivery service. He says: A few days before the lockdown was announced, myself and a small group of volunteers for Sikhs in Scotland were bandying around ideas about how we could support people during this crisis. We settled on The Sikh Food Bank by Sikhs in Scotland, as food banks are a key resource, and we launched the next day – March 21 – so as not to delay. We knew people needed food and that we could deliver. While it's inspired by Sikh values of community service, it's available to anyone – in fact most of the 150 food parcels we deliver in Glasgow, Edinburgh, Dundee and Aberdeen each week are to non-Sikhs. The parcels are pretty extensive. There are the staples such as milk and bread, tinned foods including beans and pulses, dry goods like tea, coffee and cereals and snacks. There's also plenty of fruit and vegetables bought on the same day as delivery so they're fresh. We tell the local supermarkets and wholesalers what we need and they make sure it's available for us. We had the idea for a food bank and launched the next day – we didn't want to delay as people needed food As well as toiletries, each week there's a treat. At Easter it was a chocolate egg for everyone, two days later it was the Sikh festival of Vaisakhi so we provided a curry and last week it was boxes of Swiss rolls.
And because we're trying to be like an extended family, we try to make them personal by asking everyone if there's something they're really like. For some it's a certain chocolate bar, for others it's chilli oil. It takes us a bit more time but the results are worth it. The reaction has been overwhelming and heart-warming. We've been getting lots of messages through Facebook and Twitter and politicians of all parties have been promoting it, helping people know we're here to help them. Soon after opening The Sikh Food Bank by Sikhs in Scotland, we started a meal delivery service and have given out 20,000 so far to the elderly, to support those who receive the food parcels, to homeless shelters and key workers like nurses and police. Although deliveries are done respecting social distancing, the volunteers always give the recipient a smile and a wave through the window as human interaction is so important.
First Published in The Metro on 6th May 2020. Available online at: https://metro.co.uk/2020/05/05/meet-community-heroes-12639755/?ito=cbshare