Support Sikhs in Scotland's Covid-19 Appeal for India:
India is experiencing a deadly wave of coronavirus deaths, and hospitals are unable to meet the demand for treatment. Despite getting through the pandemic for a year, the country's healthcare system has completely collapsed under the crushing weight of the pandemic.
People are desperate for medical care and struggling to pay for oxygen and medication. The poorest migrant workers and others who are unable to work, travel, or afford food and health care are suffering the most.
The poorest communities, once again, will bear the brunt. With fatality numbers rising rapidly it is a race against time to help as many people as possible. That's why we urgently need your support. Please contribute whatever you can. We need to act, now.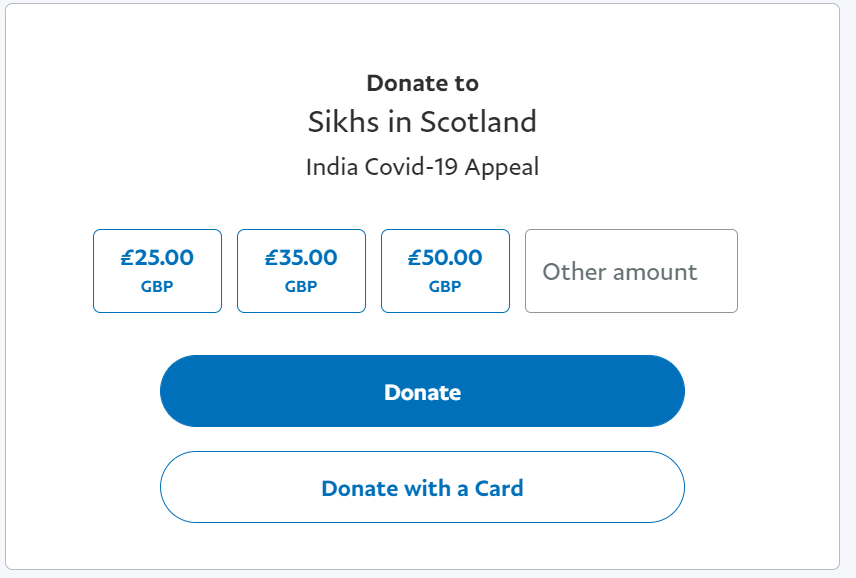 What are Sikhs in Scotland doing to support?
We have called on the Scottish & UK Government to intervene urgently and rapidly to provide essential health equipment including oxygen and vaccine supplies.
Our fundraising efforts will support frontline efforts to source and distribute emergency oxygen supplies and provide health equipment. Donations will also be utilised to provide food supplies to the vulnerable.
We are regularly in touch with frontline organisations in India to provide support and solidarity as well as receiving up to date information on the situation on the ground.
WAYS TO DONATE: PayPal or Bank Transfer: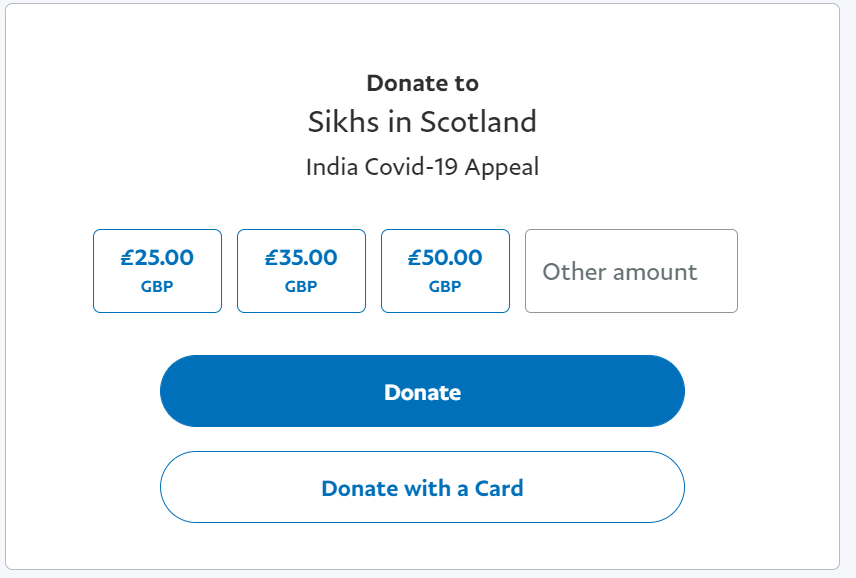 Direct Bank Transfer:


Name on Account: Sikhs in Scotland
Bank Name: Bank of Scotland
Sort Code: 80-07-74
Account Number: 06010491
Reference: India Covid-19 Appeal